Frequently asked questions
Who will deliver my frags?
---
Shipping is a flat rate of $49 for UPS Next Day Air service. Orders over $299 will receive FREE SHIPPING. Most shipments will arrive on or before 10:30 AM. For some remote areas packages will arrive at 12:30 PM or as late as late as 4:30 PM. Please be aware that Next Day Air service is not guarantee to arrive on time. No credits or refunds will be given for shipping under any circumstances. We ship our frags Monday through Thursday only. We do not ship corals on Saturdays.
I'll provide you with a tracking number so that you can feel confident and comfortable with your purchase. For our security, all shipments are sent signature required and we only ship to your PayPal Seller Protected Address. Our Livestock Guarantee is only valid if you sign for your shipment at the first attempted delivery.
---
How soon will my order ship?
---
Once your order is placed we will send you an email asking you for your preferred arrival date. We will not ship your order until you have confirmed an arrival date with us
---
What method of payment do you accept?
---
Payment is only tendered via Paypal.
---
Returns and Refunds Policy
---
We ship only healthy livestock. Our corals are guaranteed to arrive alive when shipped overnight. If there is any DOA of live animals, you must report via email within 4 hours . You are required to send us pics of any damaged /DOAS within 4 hours. We will refund or provide a credit on the value of the livestock. There is no refund of shipping charges under any circumstances. Please keep in mind that we are not responsible if there is not someone to receive your Corals delivery on the date that you request it.
---
Do you offer Local Pickup?
---
We allow local pickup by appointment only. Please contact us to make an appointment.
---
How are your corals shipped?
---
Bahama Llama Unboxing Review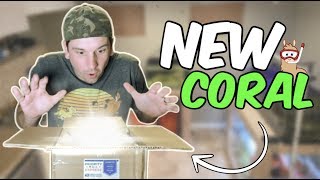 ---
---